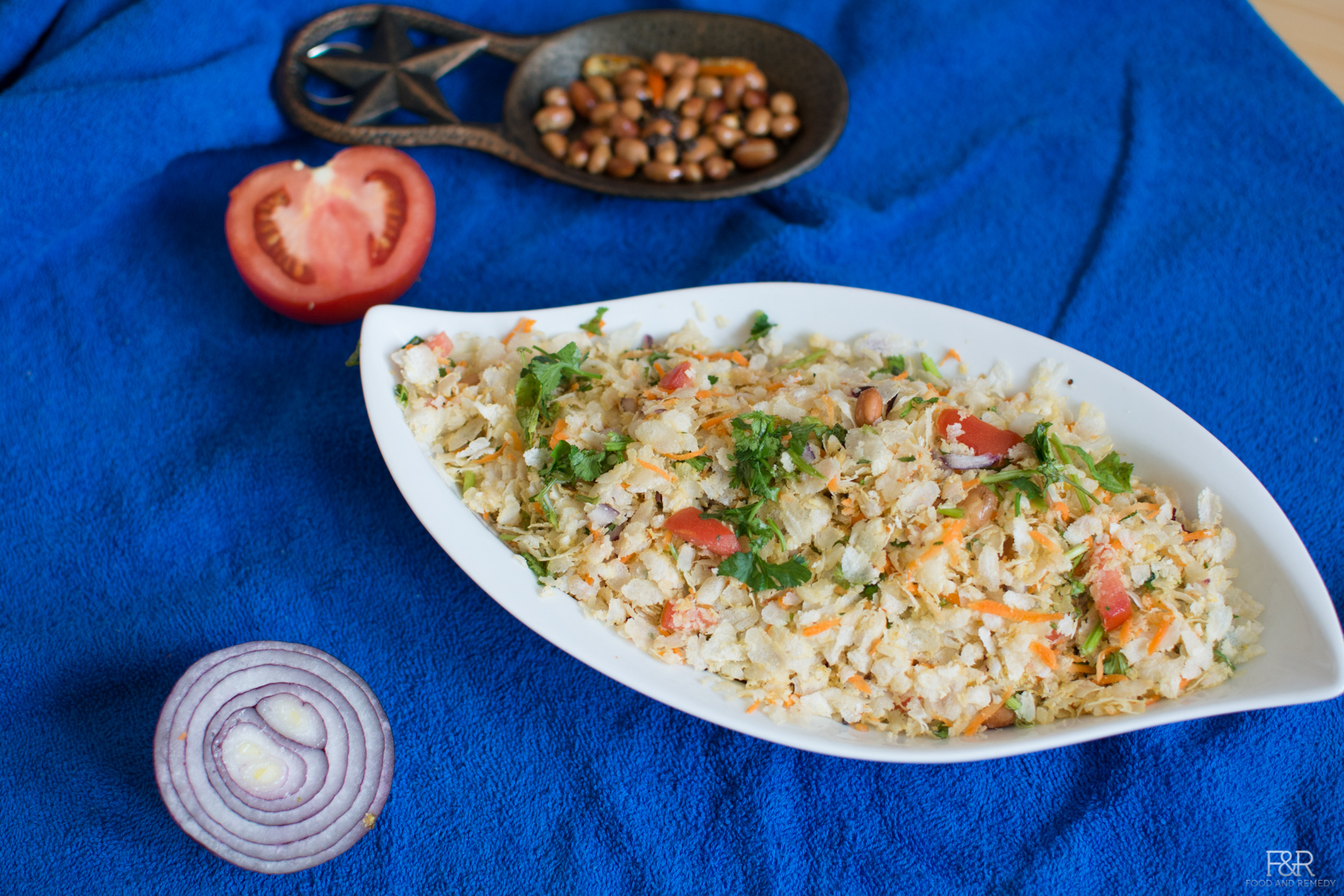 Masala Avalakki | ಮಸಾಲೆ ತೆಳು ಅವಲಕ್ಕಿ Recipe
Masala avalakki / poha is very quick, delicious and colorful breakfast or can be a snack too. This is a perfect snack for unexpected guests. Easy to make. You can enjoy this avalakki with yogurt/curd too. For this recipe we use thin variety poha.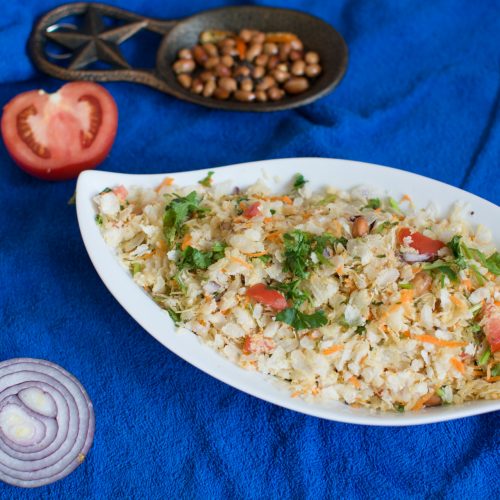 Masala paper Avalakki Recipe ಮಸಾಲೆ ತೆಳು ಅವಲಕ್ಕಿ
ಅವಲಕ್ಕಿಯನ್ನು ನಾವು ವಿವಿಧ ರೀತಿಯಲ್ಲಿ ಬೆಳಗಿನ ತಿಂಡಿಗಾಗಿ ಉಪ್ಯೋಗಿಸ್ತೀವಿ. ಅವಲಕ್ಕಿಯಲ್ಲಿ ತೆಳು ಅವಲಕ್ಕಿ / ಪೇಪರ ಅವಲಕ್ಕಿ, ಗಟ್ಟಿ ಅವಲಕ್ಕಿ , ಮೀಡಿಯಮ್ ಅವಲಕ್ಕಿ ಹೀಗೆ ಹಲವು ಬಗೆ. ಅವಲಕ್ಕಿ ಒಗ್ಗರಣೆ, ಬಿಸಿಬೇಳೆಬಾತ್, ಅವಲಕ್ಕಿ ಪೊಂಗಲ್ ಹೀಗೆ ಹಲವಾರು ಬಗೆಯಲ್ಲಿ ರುಚಿಯಾದ ತಿನಿಸುಗಳನ್ನು ತಯಾರಿಸಬಹುದು. ಇದರಲ್ಲಿ ಈ ಹೂಡಿದವಲಕ್ಕಿ ಇಲ್ಲವೆ ಅವಲಕ್ಕಿ ಮಸಾಲೆ ಒಂದು ರುಚಿಕರವಾದ ತಿಂಡಿ. ಮಾಡಲು ಸುಲಭ ರುಚಿ ಅದ್ಭುತ.
Ingredients
4

cup

Thin Poha (ತೆಳು ಅವಲಕ್ಕಿ)

1/2

medium size tomato (ಮದ್ಯಮ ಗಾತ್ರದ ಟೊಮಾಟೊ ಹಣ್ಣು)

or 1 small tomato

1/2

chopped small onion (ಹೆಚ್ಚಿದ ಈರುಳ್ಳಿ)

handful

chopped cilantro/coriander (ಹೆಚ್ಚಿದ ಕೊತ್ತಂಬರಿ ಸೊಪ್ಪು)

few

Curry leaves (ಕರಿಬೇವಿನ ಸೊಪ್ಪು)

2

green chillies cut into pieces

1/4

cup

grated coconut (ಕಾಯಿ ತುರಿ)

1

grated small carrot (ಸಣ್ಣ ಕ್ಯಾರೆಟ್ ತುರಿದಿಟ್ಟುಕೊಳ್ಳಿ)

3/4

tsp

salt to taste (ಉಪ್ಪು ರುಚಿಗೆ ತಕ್ಕಷ್ಟು)

1/2

tsp

sugar (ಸಕ್ಕರೆ)

optional
For Seasoning (ಒಗ್ಗರಣೆಗೆ) :
3

TBSP

Oil (ಎಣ್ಣೆ)

3/4

tsp

Mustard seeds (ಸಾಸಿವೆ)

2

tsp

Urad Dal (ಉದ್ದಿನ ಬೇಳೆ)

ಸ್ವಲ್ಪ

asafoetida/hing (ಇಂಗು)

4

TBSP

Peanuts (ನೆಲಗಡಲೆ / ಕಡ್ಲೆಕಾಯಿ)

1/2

lemon juice (ನಿಂಬೆಹಣ್ಣಿನ ರಸ)

1

TBSP

Coconut oil/Olive Oil/Sun Flower Oil
Instructions
Chop onion, tomato, coriander leaves, curry leaves and green chillies and keep it ready. Wash, peel and grate the carrot.

In a big bowl take the thin poha/avalakki.

Heat the oil in a pan and add hing, mustard seeds.Once the mustard seeds pops, add urad dal and peanuts. Fry it until the dal turns golden brown,

Then add green chillies. Fry it until it turns little white. Add curry leaves and turn off the heat.

To the Poha/aval/avalakki bowl add all carrot, coconut, coriander leaves, tomatoes, chopped onion, sugar, and the prepared seasoning. Mix it gently.

Finally add/squeeze the lemon juice, mix.

Masala Avalakki is ready to eat. Enjoy!