bellada panaka | jaggery panakam
Happy Sri Rama Navami !
Rama navami festival comes in the summer month.To celebrate the shri rama navami- the birthday of lord Shri Rama, we prepare variety paanaka/ panakam, kosambari, gulpavate , majjige/ buttermilk to offer to sri rama and give it to the neighbors as well. It will be a summer day, so all these foods make sense as well.
Here we have bellada panaka / jaggery panakam. In olden days during summer days it was customary to offer a piece of jaggery and water to the guests . As we know jaggery gives instant energy and drinking water to keep us out of dehydration from heat.
In this recipe we have 2 jaggery panaka, one made with fennel seeds and other flavored with dry ginger powder.
Jaggery is made with sugar cane juice, filtered and boiled until the syrup becomes thick , then it is poured into molds. Always buy dark brown jaggery for good health
Few health benefits of good quality Jaggery:
Rich source of iron, hence it is good for preventing anemia.
Cools the stomach – good during summer months
Rich in potassium
Detox the body
Boosts immunity
Caution:
Jaggery is sweet so people with diabetes should avoid eating jaggery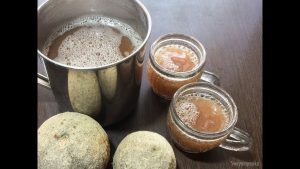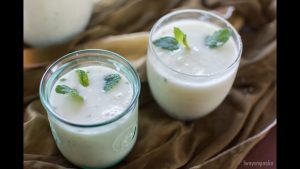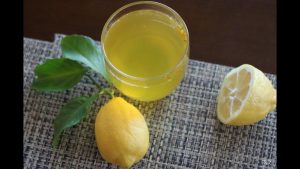 kosambari – kadlebele kosambari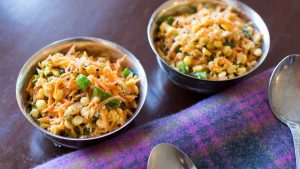 Moong dal / hesaru bele kosambari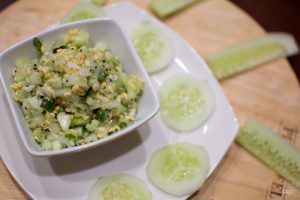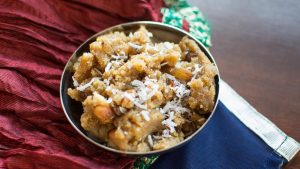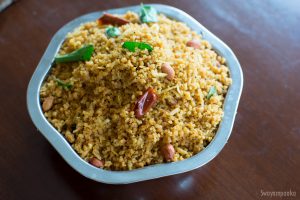 Ingredients for bellada panaka:
4 tbsp jaggery
2 cups water
2 pinches of cardamom
panaka 1 with fennel seeds powder :
1 cup jaggery water
pinch of cardamom powder
1/4 tsp finely powdered fennel seeds
panaka 2 with dry ginger powder:
1 cup jaggery water
pinch of cardamom powder
1/4 tsp dry ginger powder
1/2 tsp of lime or lemon juice or
you can add 1/4 tsp tamarind extract
Method:
First, dissolve 4 tbsp jaggery in 2 cups of water
Powder 2 to 3 cardamoms and keep it ready
Strain the jaggery water to 2 cups.
Panaka 1 :
Powder fennel seeds/saunf/sompu
To a cup jaggery water – add fennel seeds powder, cardamom powder, mix it well. and serve
Jaggery water and dry ginger powder:
To another cup of jaggery water – add dry ginger powder, cardamom powder, lemon/lime juice, . Mix it well and Serve
NOTE:
you can add tamarind extract instead of lemon juice
you can add pinch of salt to both panaka – it is optional